Life of Joolz
2001-06-13 17:12:40 (UTC)
Wednesday 13th June 2001
Mental Health report: V.Good considering
Cigs smoked:Not that much
Weight today: 8st10lbs
Didn't get chance to write yesterday-was not on comp that
long. Been a busy day yesterday and today. The phones aint
stopped ringing at work, yet the workload has gone down a
lot-strange that coz there's no longer a backlog. Dave's
acting up coz Linda's the manager for a fortnight. Debra is
in Crete. Lyndsay came back today after 3 weeks off. her
mum is still in hospital.
Did the house thoroughly yest. and then relaxed for the
evening. Corra street is really sad at the minute coz
Alma's got cancer - sad things on telly at the minute.
Rang Shoizza and had a chinwag with her. Can't believe she
actually wanted to visit the SAME week as Mum, Dez and Mike
for my birthday!! What is the attraction with this house?
Everyone wants to visit, but quite honestly I would like a
break for now coz a visit here from family involves not
just a one day visit but usually a 2 night stopover as
well, plus all meals. It's like a bloody hotel here and
I've had enough for now. That's why I'm off to Norway for
my birthday (5th July if you're all wondering, hint hint)
At least I'll get a bit of peace out in the North sea and
in Bergen. Ha ha.
Ginnies are doing fine-Popsie's just been scratching a
little bit and it bled slightly last night. Vets on
Saturday again. Budgies and mice fine too.
Got the pics back from Amsterdam, but there's hardly any OF
Amsterdam, mainly me acting daft and some good ones taken
in the garden before we set off. Have scanned and trimmed
them all and stored them in Adobe and on hard drive. Must
send Sue them as promised, plus Shoizza too.
Shoizza and Alan are putting their houses on the market
this weekend, and are going to make an offer on the
detached house at Rodley. There's also some land for sale
adjacent to the property, and Alan wants to buy that too so
he can extend the house onto it, therefore preventing
others from building on it etc. Good idea that. She says
they may just use the land as an extended garden if they
don't extend the house. Sounds fab this house-it's on
internet and I've had a neb at it already.
Got the pay offer through form work, subject to acceptance
by the unions. Glad I'm not in damned union-it's a waste of
money £10 quid a month-I hate them and always have so I'll
just sit back, do nowt and wait for my increase. Unions are
absolutely crap at our place-no good to man or beast. Ron
and I save £22 month not being in the effer. It turns out I
get 5.5% increase and Ron 3.5% (because he gets more salary
than me) Not as bad as I expected. We get that in July's
pay and my non consolidated lump sum for my appraisal in
August's pay. Ron doesn't get lump sum as he's just average
at work and I'm better than him-hee hee hee. He got box C
which is satisfactory, and I got box B as usual, which is
commendable. It's a good feeling being better than a man-
up the women!!! Ron's pleased for me though and doesn't
show any jealousy whatsoever, unlike some of the lesser
creatures in our office.
Bought my beloved Aveda blue malva shampoo Monday. I had
ran out a couple of weeks ago and there's nothing like
Aveda-beautiful it is, so I went to Fenwicks and couldn't
believe it was still £19--same price as six months ago!
There's not much these days that doesn't go up every month
or so is there? Couldn't wait to wash my rapidly growing
hair with it last night. Had mega long soak in Decleor
arromessance bath, and used the last bit of my body lotion -
must get some more.
Yesterday's Grub:
Breakfast: Banana/fresh orange juice/2 wholemeal toasts
Lunch:Thai king prawns and noodles from M S (200 cals)
Evening Meal: Sag paneer curry/ mushroom rice (half portion)
broccoli, cauliflower, carrots in side dish, a few chip
shop chips I microwaved (blinkin gorgeous but naughty)
Alcohol: 2 glasses cabernet sauvignon/one 250ml german
pilsner lager
In bed: 4 pieces toblerone again.
Not bad diet considering as fat content still well within
70 grams per day.
I feel tons better losing 5lbs-there's no fat on my bod now
and my jeans and clothes fit like a dream!! Am chuffed
now!! I always feel better when I know I eat healthily and
it makes me feel good within myself too, gives me
confidence. My skin is clear and my hair is shining too.
Re weight and food:
I can't stand some of the people at work who moan that
they can't lose weight and that they're too fat. Yet I see
them stuffing their fat greasy faces with chips and pasties
every day and then move on to crisps and cakes etc-I have
no sympathy because there's no excuse for being a tub of
lard-it's willpower what's needed and to stop being a
greedy git and control the urge to eat cheap and nasty food.
One girl on my section moaned at weigh in today that she
just can't lose any weight, yet what does she do? Goes to
Greggs for a horrible smelly mince and onion pie, which
incidentally the smell nearly made me retch, and then chips
from chippy next door too. Plus an hour later she got a
Mars bar out and rammed that into her fat neck too!!
I estimated that she consumed at least 1800 calories plus
145 grams of fat!! Thats a day's calories for a woman, plus
2 days fat allowance. Well on the way to obesity her, plus
potential clogging up of arteries. If she only walked
further down the road to Mark's she could have bought a
sandwich for 140 calories, full of healthy salad
(plus chicken) if she wanted it etc.
which would have been low fat/high protein and filled
her up too. Then she could have got an orange or other
piece of fruit. And it would have been cheaper than the
cost of the pasties and chips and Mars bar.
This lass needs some good advice I think, as she's a lovely
girl, just needs a bit of education-in fact we were all
gobsmacked at her comments re not being able to lose weight
and then she had her binge on cheap junk food later on. She
also never eats any veg or fruit which is a shame, so no
wonder she looks greasy and ill with a white pallor.
Oh well, at least I am healthy as well as I can be.
Ron's just cooking at the moment and he's done the house
today for me. He's made some sort of roast sliced new
potatoes in a chili and garlic coating-smells wonderful
from my oven it does.
---
Ad:0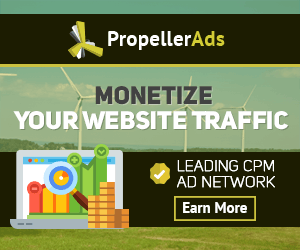 ---