sleeptodreamher
Ad 2:
Digital Ocean
Providing developers and businesses with a reliable, easy-to-use cloud computing platform of virtual servers (Droplets), object storage ( Spaces), and more.
2002-05-11 02:27:53 (UTC)
and if i were broken, would you try to fix me
that was the first line of this poem matt wrote about me..
i put it in the book. i finished it yesterday. it looks
really good, i dont know if he'll appreciate it but if not
now, maybe later. maybe never, who knows.
yesterday was the worst day ever. i was really sick, and
i couldnt breathe since the night before, and i stayed in
graphics all day long.. i finished his book, then i
slept. when i got home i was really sick but mom was like
im not guna let you stay home using this as an excuse even
though i was really upset and couldnt breathe. so i went
to work, we stopped at the store to buy cough drops and i
was crying and it hurt to breathe, then when i was pulling
out i had an accident with another girl pulling out across
from me. i was HYSTERICAL. insane out of control. i
called matt. he didnt pick up. or call me back. Mom was
SOO pissed she took my keys, we took it to the shop and she
still took me to work. i was out of control, they tried
to send me home cus i was so sick and i said i couldnt go
home so i slept in the break room, like i couldnt even keep
my head up all night. then when i got home she was a
little better.. today i got to pick up my car, caroline
took me, shes so fucking great... thats a whole other
entry.. and when i got to work todd talked to me (!!!!!!!)
and they sent everyone home. i went to christinas and had
dinner then we went with dawn to the mall and got bags for
prom, i talked to gus about the party cus mom said its
cool and i still need to hear back from him. he said if i
work it out with matt that we wont fight, its cool but now
he doesnt know if he wants christina there cus he doesnt
want to keep hooking up with her and leding her on. i
talked to matt for 40 minutes. he said "Im in another
place than you" and he said 100% chance they wont be having
sex, and they can both get along with me fine and be
cordial and friendly. so if gus says its cool, we will
go. if not, christina and dawn are going to spend the
night. either way i am determined to have fun, at prom,
and after. if we go i will deal with things, because i
have to. thats all there is to it. right now i feel like
i will be fine. but im guna go cus caroline will be here
soon then im going tobed.
---
Ad:0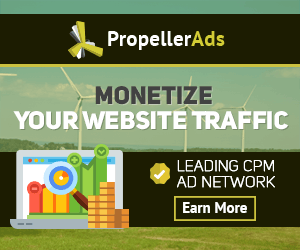 ---