The Boy Looked At Johnny
2002-05-07 21:35:09 (UTC)
Sweet revenge
OK. Here I am, in Pittsburgh.
The drive up was funny. At some point on 71, up to
Columbus, a car passes me by, and honks. It's two girls,
gesturing at my bumper and holding up, of all things, a
copy of "Tiger Beat," by the Bangs. My Bangs bumper
sticker! Of course! Two cars worth of Bangs fans, in such
proximity! Wow!
So we drive in the same proximity of each other for the
next 100 miles or so. At some point, they get the bright
idea to hold up a sign: "COME TO COLUMBUS, IT'S FUN!". I've
been toying with a similar idea the whole time, so I
already have a sign made: "LET'S HAVE LUNCH IN COLUMBUS?"
"WHICH EXIT?"
I gesture "next one."
OK! My new friends and I meet up for a meal at an offramp
Applebees, of all places. They are two girls who have just
moved from Pittsburgh to Columbus. We have a nice lunch,
and exchange contact info. There's some shows in Columbus
coming up, so we can probably hook up sometime.
It bodes well for the future. If I can make new friends
before I even ARRIVE in Pittsburgh...
============================================================
Lipika and Philip are the people's house I will be staying.
It's actually an enormous responsibility, what with walking
the dob, Gawain, twice a day for forty minutes. Should be
fine once I get used to getting up early and rushing home
before going out at night to do the walking. Today I took
to bus down to the Warhol for the first time. It's a long
haul, but a completely straight shot. The public
transportation system here is remarkably well-run. Last
night I went over to see Sarah and Ed and Jack and Henry; I
couldn't ask for a better group of people to be related to.
Tonight I'm making a trip acorss town to buy some art
supplies.
All in all, I'm very pleased. One caveat: the light-
headedness I've been dealing with since February is
spinning out of control; it's hard to concentrate and wears
me out. I've gone ahead and gotten the names of an ear
doctor to see if maybe something's not right in my inner
ear. But I've seen an eye doctor, a general practitioner
who prescribed me antibiotics and anti-dizziness drugs,
plus had a CAT scan, and nothing has improved. I hope
something can be straightened out, because fucking hell if
dizziness is going to ruin my Great Leap Forward.
---
Ad:0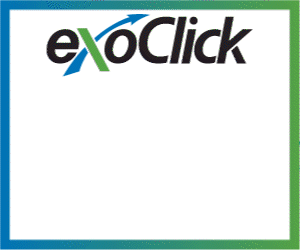 ---