Mysterious Attitude
2002-04-29 19:01:52 (UTC)
Monday April 29,2002
*Time: 1:55 p.m.
*Wearing: my black no limit shirt and blue shorts
*Jewelry/Accessories: My cross neckless, my cross ring, my
link braclete, my nugget ring, my nugget braclele, my
silver earring with blue jem, and my glasses. My bracelete
Amanda gave me broke again and then snapped in another
spot :( So, I can't wear it anymore :(
*Hair: down and messed up
*Listenin to : the radio
*Eating/Drinkin: nothing
*Last Ate: strawberries last night
*Last Drank: pepsi
*Song of the day : Shorty- 3 Piece
*Weather: cool and sorta cloudy
*Talking to : no one my away message is on
*Mood: tired but pretty happy
*Thinking: I miss Justin!!
*Later: go to the store, do my homework, talk on the phone,
clean up a lil bit, and whatever else
~~~~~~~~~~~~~~~~~~~~~~~~~~~~~~~~~~~~~~~~~~~~~~~~~~~~~~~~~~~~
As you can see I didn't have school today. I guess it's
some kind of second semister break. I just woke up, eh I'm
lazy I know but hey its all good :)
~*~*GEORGE LAST NIGHT~*~*
Well, I talked to George mostly all night last night. He
pissed me off as usual tho. Eh, and he told me that he is
starting to like me, along with Erica and this gurl Megan
who he went to prom with. All he kept talking about was
Megan and he was starting to piss me the fuck off. He knew
it to. Shit I dunno why I get mad, maybe cuz I sorta like
him? I dunno. But I got back at him cuz I kept talking
about Justin and Adrian. Which was pissing him off to.
Anywho, we hung up at 1:30 a.m. I think. Only cuz he didn't
want to talk on the phone anymore.
~*~*KRYSTAL~*~*
Krystal also called me last night. I guess she is messin
with Caspter and shit. He started to cry and everything. He
deserves it!! lol
~*~*JOSH~*~*
Eh, u know what I haven't talked to him for a grip. He
hasn't been online either. I'm sorta worried about him.
Maybe I should call him one day soon and see how he has
been. He's probably still mad at me tho. ::shrugs:: I dunno
~*~*LATER TODAY~*~*
I gotta go to the store later today to get some stuff for
school. I'm going to see if Erica wants to come over. But I
think she is mad at me and Adrian to. lol Everyone gets mad
at me don't they?
~*~*BIZOUNCIN~*~*
Well, I'm going to go my mom just got here bye bye 4 now

---
Ad:0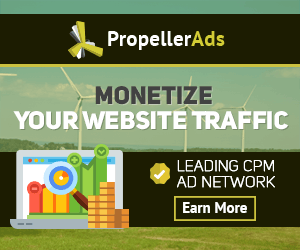 ---