~*~*~*~
Ad 2:
Digital Ocean
Providing developers and businesses with a reliable, easy-to-use cloud computing platform of virtual servers (Droplets), object storage ( Spaces), and more.
2002-04-15 04:27:34 (UTC)
im so fucking over this fucking..
im so fucking over this fucking shit dude.
so over it.
i fucking hate negative energy.
i fucking hate.
and i fucking hate the fact that i do.
i fucking hate that i feel anything but love for people.
for people that i am supposed to love and be loved by
i fucking hate this shit.
sometimes i wonder how it would be you know
but then im hit by the hard fucking cold hand of reality.
and it just makes me want to have sex and fucking do drugs.
im over this.
she talked to brooke today.
i called and she didnt pick up the other line.
im not upset.
getting upset is stupid and very pointless.
ive dwindled my fucking emotions down so much that i dont
even know whats what anymore.
i cant tell the difference between anger and hurt
and i miss people so much sometimes that forgetting is the
only thing that i can do because i have to stay sane.
as much as i can anyway.
i am all i really fucking have.
i dont have parents anymore.
i dont have anything except memories left by most people
who have changed so much now that i dont even like them.
tonight is a bad night.
ill be fine tomorrow and that pisses me off more than
anything.
i cant stay mad anymore.
because it really is so very very very pointless.
i really hope that im doing the right thing.
because if not.
ill be worse than ever.
and i know that there is no going back
and i know that no matter what
ill never be the same again.
i miss being little and having each and everyday to plan
and decide and find things out
but i learned way too much way too fast.
and have the time i cant tell if right is right or if its
wrong or if there is anything that can differenciate
between the two.
i want to scream.
but then ill be labeled as "emotionally unstable" again.
and put back in fucking therapy.
fix her fix her fix her.
yeah thats what the fucking said and fucking wanted and
want still
somethings terribly wrong with her.
they dont fucking see they dont
the only things that are wrong with me are so because of
them
because of the lack of love
and because of the utter disgust that is in each and every
look i get from them.
i have to leave.
i have to get myself out of this.
how are you supposed to get away from the people who
support you who are supposed to love you who birthed you
i do not understand.
i dont want to understand.
im going crazy tonight.
i wish i had something to drink.
i wish i could just get drunk and sleepy and not care.
but i do care.
i have to care.
"you care too much about people ashley"
thats what they all fucking say.
yes. yes thats me
i was caught trying to love someone again
circumstance.
hm
i feel like just a little push. a little bit is all i need
right now and then im done.
im done trying to do my life right and trying to deal with
this.
and my mom is so drunk she cant understand me.
and i dont want to see her like that i cant deal with her
like that right now
shes so oblivious to everything that shes done to me.
fucking shit man
a picture in a frame.
a frame in my mind.
my life is all a bunch of little fragments.
and its not adding up.
why i said what i said
why i did what i did
there were no reasons
i cant remember half of the things i should.
im out of room.
i cant breathe and the smoke isnt helping.
crashing.
im on my knees.
im trying to crawl across this void.
again and again
but i dont even know whats on the other side
i cant see and i cant feel anymore.
its just more and more and more
and im loosing my footing
and i didnt start with a purpose
and its just on and on and on
im beginning to believe that there isnt an end
thats its an ongoing battle
that is impossible to win
and i dont even know what im fighting against anymore
im searching for meaning in things
that dont want to be found.
and its killing me more and more
just seeing this in front of me.
i dont want to be here.
and i have no where else to go.
im caught in my own little hell
and they say that they didnt mean to hurt me
they didnt mean it
none of them mean it
its confusing they say.
its...
difficult.
they have no idea what difficult is.
i hate hate.
i hate the fact that im alone tonight.
im never happy.
ill never be.
thats what she told me.
the smell of food makes me want to vomit.
excuse me.
---
Ad:0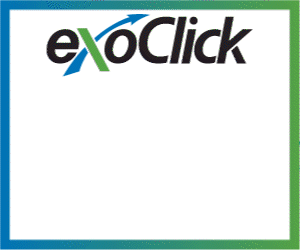 ---