somewhere in between
2002-04-06 18:04:48 (UTC)
i know you've been waiting
ok so yeaaaah um the rest of the beach camping story...hmm
well we ate @ the beach house and got attacked by cate &
lindy. cate was telling us about her boyfriend, but he
doesn't like to hold hands or hug so we told her to dump
him. haha we're good kids.
then our little couch crew played that weird game where you
have to explain phrases like "do it up brown" and "touch
and go", and that was a liiiittle too much for kari. so we
found settlers & made joe hide it so luckily meghan didn't
find it all night long.
ohhh...and we ate a lot. like a lot. then we went back to
the campsite & chris started a fire & it only took him 30
minutes! yay buddy! then we did the usual cool on the
water stuff, and i really like that except umm yeah i guess
no one decided to sing or do echoes so it was me & my
butt.
mmm then i went to sleep in keith's truck...just me.
(remember, keith's cheating with marisa, ok?) i slept ok
and then woke up at 7:30...not bad, huh? i sat by the fire
while paul played guitar & it was a nice relaxing
moment....mmmm...
then i gave meghan the scare of a lifetime by flashing her
in the tent. no, children. it was not very cute.
then we went to breakfast & i was initiated as a big dog
cuz i ate 5 pancakes, an egg, ten weenies, and a glass of
orange juice. eww it was the grossest thing i've done in a
long time.
then we sat on the porch & did more singing & paul said his
little devotional thing. then most of the people left but
a few of us stayed on the porch and made paul play all
these old songs we never do anymore & kari & i have the
best voices ever. mmm right.
then we walked back to the campsite & paul was telling us
how walking on the sidewalk makes his feet hurt so he has
to walk in the street...i dunno really. it was funny
though.
yeeeeeah and then and then we uhhh...well kari & i played
football & she caught me checking out a boy...ahhhh. then
these little guys asked if we wanted to play volleyball
with them, so we did. haha they thought kari was 14 & i
was 17. me likey nice childrens.
so yeah that was cute. and then yesterday happened but
i'll write that later....ahh i'm behind!!!
---
Ad:0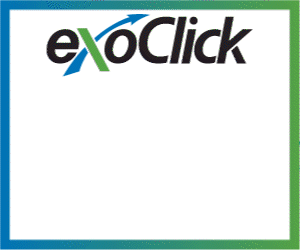 ---