Meshed Up
2002-04-02 14:31:30 (UTC)
Talking and Fucking
thanks a lot jenn and laur. your messages left me feeling
warm and fuzzy inside... and yes laur, you're right. i
really do appreciate feedbacks from people. like i said,
makes me feel warm and fuzzy inside hee. don't we all feel
that way?
should i play starcraft or should i not? i promised that i
would play tonight on lan...but i'm waiting for nelson. i
definitely would rather talk to nelson than play
starcraft...but i feel a bit bad cuz i already promised to
play tonight. argh if only i can play and chat at the same
time.
pictures can be deceiving don't you think. especially
pictures on computers. i think i look better in pictures on
the computer cuz the computer slightly distorts the faces
and all so i end up looking good. so far, most of the
people who haven't met me in person and only saw my
pictures on the computer actually find me quite
goodlooking. har har.. wait till they meet me in person.
then let's see if they still feel the same way.
mmm... i wanna go to a jazz club. i'm not into jazz, but i
wouldn't mind going to one, sitting down, having a drink
and chatting. that will be relaxing. expensive but relaxing.
talking to jonathan's girlfriend right now...talking about
sex actually. positions, blow jobs, the feeling of dicks,
small dicks, big dicks, thin dicks, fat dicks, short dicks,
long dicks, soft dicks, hard dicks... aww men.. all this
talk about dicks is making me feel a bit weird. that's girl
talk for you boys!
speaking of sex...i remembered a line that kim cattrell
(not sure if that's the correct spelling) said in an
episode of sex and the city last night.
'all this talking is replacing the fucking in our fucking
relationship!'
she said that to her lesbian lover maria because maria is
into talking, but kim is into fucking. and so both of them
are unhappy because maria wants to talk and not fuck, while
kim wants to fuck and not talk.
makes me wonder if maria is wrong or if kim is wrong. i
mean, what's more important in a relationship? talking or
fucking?
i honestly think talking is more important in a
relationship. cuz people tire of having sex...but if
there's good communication then you can keep the ball
rolling. but if a relationship is only made up of
sex...then what happens when you grow tired of your
partner? do you just leave him because he's not good enough
anymore?
it seems shallow to think about it that way. shallow and
cruel that is. love shouldn't be based on sex.
relationships shouldn't be founded on sex. if the only
reason why people go into relationships is to have fuck
partners then...then people truly are just sad creatures.
sad sad sad. how selfish is that?
besides, for those who sleep around with many different
partners, the next time you sleep with somebody, ask
yourself how many people you're truly sleeping with. i saw
this sign on one of the bathroom stall of melb uni. i
mean, for all you know, the person you're about to sleep
with has slept with a couple of other guys and the couple
of other guys have slept with a couple of other girls as
well. and these girls could have slept with a couple of
guys too. so how many people exactly are you sleeping with?
anyway i'm getting sleepy. i think this has been quite a
dull entry. i didn't do work again. dammit. next time i
should leave my laptop switched off.
---
Ad:0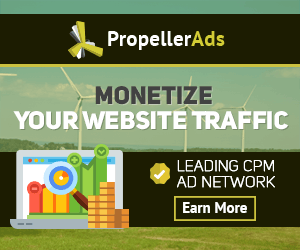 ---