Woolgathering
2002-03-16 03:03:54 (UTC)
All Done, Frustration and Strange Schedules
I finished all the financial aid forms. Copies are made and
filed. Done for this year!
Because I procrastinated until the very last day I needed to
FAX the papers to Johns Hopkins but we discovered our FAX
wouldn't work. We kept getting a message that we had no
long distance carrier. Strange. We hadn't noticed this
because we use our cell phone to make long distance
phone calls and when we FAX it's usually to order something
from a catalog with a 1-800 number. I can't remember the
last time I'd FAXed using a regular number.
I called our local phone company, a small, family owned
business, and they assured me that I had AT&T as my long
distance carrier on that line. When I told them that I was
getting a recording telling me there was no carrier they
gave me a 1-800 to call. Thus started my adventure.
I ended up calling three different toll-free numbers. I was
kept on hold numerous times. I was asked my social security
number, home phone number and zip code at least a dozen
times. Twice I had to have a third party confirm that I did
indeed want AT&T as my long distance carrier and I was
informed that these conversations were being recorded. The
entire process took over an hour. An hour! And these people
call themselves communication specialists! It makes me
wonder what kind of service we'll get. Oh, and I should
have been able to have instant access to long distance,
right? Noooo... I was informed, after all this was over,
that it would take 7-10 business days before we would have
long distance service. ARGGG!
On to Plan B! I went to City Hall and had them FAX the 14
pages to Baltimore. They told me they charged $1 a page but
they gave me a discount and only charged me $10. Not only
that, but because the line was busy (apparently I wasn't the
only parent to wait until the last day), I was told to go on
home and someone would bring my papers to me after the FAX
went through. An hour later, a city employee rang my
doorbell and handed me an envelope with my papers. Now
that's service! They could give a few lessons to the AT&T
people. Because we use long distance on our land line so
seldom it will take AT&T years to recoup the money they
spent this morning setting up our account.
The strange schedules refer to the sleeping schedules John
and I have gotten into lately. We go to sleep right after
dinner at about 7 p.m., wake up at about 1 a.m. and read,
play on the Internet and (for me) do laundry and quilt until
4 a.m. and then go back to sleep until 6 a.m. The cats
don't quite know what to make of our strange nocturnal
wanderings!
It's dark now and I need to get some more firewood in for
tonight. It's supposed to get down into the upper 20s
tonight with a possibility of snow. I'm glad I insisted
John take the van to go to work. It has anti-lock brakes,
an airbag, and a good heater, all things his beloved 1972
Chevy pickup doesn't have!
---
Ad:0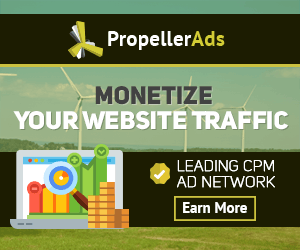 ---