Lifeless Glitter
2002-03-05 22:50:04 (UTC)
Another day...
Another boring day. Oh well.
---
~*~The Now Stuff~*~
wearing:black long sleeve shirt under my black american
shirt...and Mudd jeans.
listening to:(ppls online...) Pink...and Blink.
lyrical thinking:I'm tired of being compared to fake
Britney Spears...she's so slutty...that just ain't me.
talking to: Lizzie and Brook
nail color: green

----
Ok...so...it's another day. I haven't written many poems or
lyrics, which really sucks. Oh well...I'll get over it.
I'm listening to some okie dokie artists for
inspration...Puddle of Mudd, Staind, Pink, and
Blink182...Ok, so Pink isn't that inspiring but whatever.
The last few days have been...interesting. Chris is REALLY
weird. His phone # is 288-SEXY lmfao...it's really freaky.
I tall to him online and on the phone and he always says
something very disturbing and says "sweet dreams"...that's
very scary. I don't think it's him saying that...I think
it's Akuma(the demon that possesses him).
Well anyway...
Yoko is online.(How surprising,lol.) Meredith scribbled on
his picture in Luthien's yearbook cause I pointed to it and
said "Look...it's your man,Meredith". Hehehe...
Oo...I have a cool song playing. Brass monkey! Thaat funky
monkey! Hehe... "Wherever we go we bring monkey with us."
Hehehe
I'm gonna die if Chris gets the link to this diary...maybe
I should start censoring names....Hm.
Yes!!! Chris has a new poem...yay! or as most of my messed
up friends would say...(well...really just
chris,brook,meredith and I) ...WEEEEEEEEEEE!!!!!!
I think he's gonna let me help pick a title for a
poem...wow. I'm special.
I'm sort of happy today. Probably because Chris has a new
poem and my favorite show (That 70's show) comes on today.
Chris's poems kick serious ass...really. They're a bit
disturbing...but deep. My favorite one is the Untitled one
he just wrote...don't even ask why. It's best not to...
I REALLY wanna put his poems in my poem book for
school...IT'S NOT FAIR!!! I can't put my favorite poet's
work in my poem book!!! That really sucks...
Lol He's really gonna be scared if he reads this and if
Brook(who by the way is the koolest sissy) gives him the
link she knows I will kill her...lol.
Let's see *thinks*...I need to buy some stuff at the mall...
What am I going to buy...Puddle of Mudd and Staind
cds....something for Brook...ummmmmm...
Well I need to leave because I need to think of a name for
that poem...and change my info.
~*~Kayla~*~ **wonders why Chris signs his name as "~*~Aaron
Lewis~*~"** lol...
---
Ad:0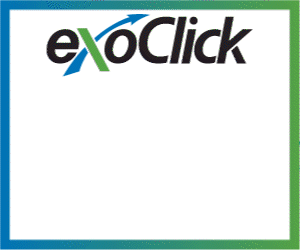 ---