Mah Life
2002-02-27 05:21:45 (UTC)
Well I cant sleep,so I ll..
Well I cant sleep,so I'll update this. My Tommy was
supposed to come back today,but noooo stupid people took
him. So sad So sad,I miss my poor brother. David said
he's been gone for 7weeks.

I got this problem and I cant even write it down cuz then
I would be breaking a promise. I cant even ask neone what
to do. I guess I could ask Selena becuz it has nothing to
do with her. Man this really sucks.
Today after school me n Claudia made up our electric
wheel chair thing,its gonna have a tv and a lap top,and
soda. Us n our lazy ass's are sick of walking. Oh yea I
have to do this stupid fucking book report,there is no way
in hell I am going into the schools library, and I am not
presenting it to the class.
~~~~~~~~~~~~~~~~~~~~~~~~~~~~~~~~~~~~~~~~~~~~~~~~~~~~~~~~~~~~
THIS IS MY FAVORITE PART TO MY FAVORITE SONG
ASHANTI~FOOLISH
See, my days are cold without you
But I'm hurtin' while I'm with you
And though my heart can't take no more
I keep on running back to you
See when I get the strength to leave you
Always tell me that you need me
And I'm weak cuz I believe you
And I'm mad because I love you
So I stop and think that maybe
You could learn appreciate me
Then it all remains the same that
You ain't never gonna change, never gonna change
Never gonna change
~~~~~~~~~~~~~~~~~~~~~~~~~~~~~~~~~~~~~~~~~~~~~~~~~~~~~~~~~~~
And then the song that makes me cry
The Calling~Wherever you will go
So lately, been wondering
Who will be there to take my place
When I'm gone you'll need love
To light the shadows on your face
If a great wave shall fall and fall upon us all
Then between the sand and stone
Could you make it on your own
If I could, then I would
I'll go wherever you will go
Way up high or down low
I'll go wherever you will go
And maybe, I'll find out
A way to make it back someday
To watch you, to guide you
Through the darkest of your days
If a great wave shall fall and fall upon us all
Then I hope there's someone out there
Who can bring me back to you
If I could, then I would
I'll go wherever you will go
Way up high or down low
I'll go wherever you will go
Run away with my heart
Run away with my hope
Run away with my love
I know now, just quite how
My life and love might still go on
In your heart, in your mind
I'll stay with you for all of time
If I could, then I would
I'll go wherever you will go
Way up high or down low
I'll go wherever you will go
If I could turn back time
I'll go wherever you will go
If I could make you mine
I'll go wherever you will go
I'll go wherever you will go
~~~~~~~~~~~~~~~~~~~~~~~~~~~~~~~~~~~~~~~~~~~~~~~~~~~~~~~~~~~
Ok Im going 2 bed now goodnight
---
Ad:0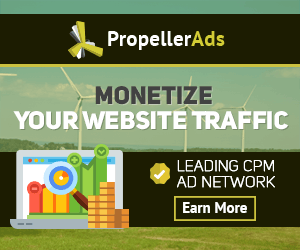 ---