somewhere in between
2002-02-25 02:00:10 (UTC)
centennial edition
NOTE: I DID SOME CLEANING, SO THIS ISN'T THE 100TH ENTRY
ANYMORE. BUT STILL BE MY FRIEND, OK?
yay yay! number 100. you'd think i'd have a great entry
in mind or something. but no. life is continuing
on...putter putter and zoom. right now i'm in putter mode
& that's quite alright.
yeah well what do you do on monumental occasions like the
writing of entry #100? you reflect, of course.
well here i am. right in the middle of everything...2
months before my 16th bday, 1 day away from getting my cast
off, 5 months before my license, 4 months from guatemala,
all this junk is approaching...yay!! school's ok, life is
ok... i just got attacked by bobby today for not having a
boyfriend. yeah i'm sorry. wah ah ah.
ok so how about this? i'll just put a bunch of the song
lyrics i really like right now & the ones that reek of the
stench of my life...heh heh.
You always had my number
You need to be my lover
Humiliation ... I'm in the waiting room
If we both want the love and I wait long enough
Then the ground that we're on might be common
All I can do is wait for you
-No Doubt, Waiting Room
Don't you forget about me
When you're a celebrity
It will be only you and me
Before too long...
So little time, so much to do
I'd rather spend my days with you
-Arkana, So Little Time
I like your mom and it's no fad
I wanna marry her and be your dad
-Bouncing Souls, I Like Your Mom
I miss the moonlit walks in the rain
I miss the poetry, I miss the pain
I miss the sad songs I used to play
-Hoku, How Do I Feel?
Still you're suffering, my love
Oh, who's to blame?
You might be tired
But I'm not through fanning the flame
Have mercy on me, I'm a girl
Though I'm cruel and you cry
I won't shiver
-Jennifer Knapp, In Two
Isn't strange that a gift could be an enemy?
Isn't it weird that a privilege could feel like a chore?
Maybe it's me, but this line isn't going anywhere
Maybe if we looked hard enough we could find a back door
I see you in line dragging your feet
You have my sympathy
-Incubus, Privilege
Tear me off a piece of blanket
Keep me warm and we can make it
Here's my heart, I'll let you break it
Touched your skin and I can't take it
-Rufio, October Nights
Love is hard, love is strong
You will never say that you were wrong
I don't know when I got bitter
Love is surely better when it's gone
-Tonic, You Wanted More
haha don't ask why. i just really like those lyrics right
now
---
Ad:0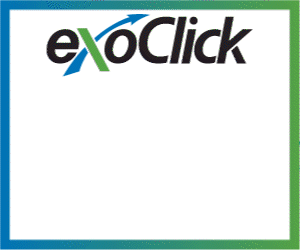 ---