Just another day...as ME!
2001-05-02 14:16:07 (UTC)
YEAH ME..
her ei am bored once again.this time i am not at school i
am at home.i decided to stay home for a bit this morning
sence i wil be leaving tonite to go to virginia..yeah
know..?
its all good though i will ahve a blast i just figured that
i woudl write in here..adn tell anyone who reads this
wherei will be sence i probably wont end up writing till
like sunday..or monday..who knows..?
but anywyas..tonite is lincoln adn sk's big baseball
game...its is gonna rock so much..i am tryingot hook
stiemel up witht his kid names mitch..i hear hes really
sweet..but i am meetign him tonite.to see what he is
like..and if maybe he woudl end up liking stiemel.adn all
that good stuff..yeah .she is suppose to stay after school
with me to.so its gonna be fun..yeah last night i stayed
after school for the track meet..saw brett there..adn we
talked liket he entire time.then i saw some other kid
there.hsi name is scott ..he was pretty cute..luckily he
like ..gt my sunglasses forme that fell under the
bleachers..soi didnt have to go all the way under there to
get them..he knows trey..OH BOY..ahha..that is a bad
thingLOL..anyways he seemed really nice..but ..i dunno i
just dont stadna chance with guys like that..lol...besides
i dunno i am kinda with jake..?
i dunno who u woudl really describe it..?
hahaha.wel i better get going.tlak later on...WISH ME LUCK
ON MY TRIP...lol..
i am sure iwill havea blast..
later all ..
amy..
---
Ad:0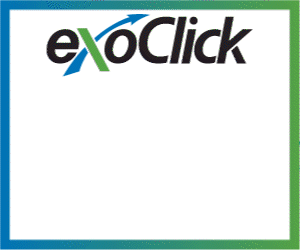 ---