Squeeb's world
2002-02-20 02:48:40 (UTC)
Mom away from Mom
Ok for the past two days I have been somewhat bored and a
whole lot lonely. Kim's gone home for Reading Week and I'm
stuck here by my lonesome so I have been just fiddling
around on the computer and talking on the phone. Tonight I
talked to my housekeeper from Trent for over 2 hours! Her
and I were really close and I really miss living on rez just
cuz I miss being able to talk to her on a daily basis. She
really WAS and still kind of is, my "Mom away from Mom". I
told her everything and she was always there for me and my
friends. She called us her "girls" because she always
wanted daughters but only had two sons. So now that Kim and
I live off rez we talk to her on the phone and stuff and pop
into visit her whenever we can and stuff. It's not the same
but at least it's something. We had a really good chat
tonight so that was cool.
On other news front- how jealous am I of Tiff?! OMG!
I've been going through this phase lately where I really
super miss my former Petes- like my favourite ones, you know
and I would super love to make an alumni team but that's
another story entirely... anyways on Sunday Tiff went to see
Joey Mac play for Toledo- his new team of the ECHL. He lost
but apparently he played magnificently as per usual. He was
always amazing with the Petes and I miss him so much
sometimes. Last night I had a dream about watching him and
Scott play again. I know they're two of the ones I miss
watching play the most. I'd give anything to see Scott play
again- the talent that boy had was absolutely and totally
mesmerizing and NO I am NOT being completely biased here.
And I would love to see Joey again too- I've seen him stand
on his frickin head before and I am so totally glad that
Detroit recognized his talent and signed him to a contract.
As for some of my other alumni- Kurtis is my #3 of course-
I'd love to go watch an AHL game and see him play again. And
Mike Martone but he's given up on hockey and gone back to
school. What a waste- not that he's not smart but he could
still play hockey on the side. Then most of my other guys
are off in various minor leagues. LOL- they can have a
Petes' alumni reunion- wouldn't that be soooooo cool? Oooh!
I would pay the money to see that! and they could play the
current Petes in a little mini tournament- ok, I am so like
drooling thinking about this now. This is a good time to
end this I think. Later all.
Current mood: nostalgic
Current Music: "The Beach"- All Saints
---
Ad:0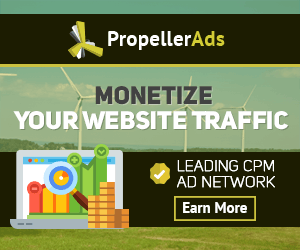 ---