Singing In the Rain or A downpouring
2002-02-03 09:23:58 (UTC)
Son of Gun
OKAY, AS MY LIFE CONTINUES TO CHANGE, EVERYTHING JUST GETS
WEIRD. WENT OUT TODAY, TO THE CLUB THAT I USUALLY GO TO
WITH ISIAH, EXCEPT, I DIDN'T GO WITH HIM. I WENT ON MY
OWN. BUT I KNEW HE WAS GOING TO BE THERE. FUNNY THING IS,
HE DIDN'T KNOW I WAS GOING. I FELT KINDA LIKE I WAS IN HIS
TERRITORY, AND I SHOULD HAVE TOLD HIM THAT I WAS GOING.
BUT WHATEVER. SO HIS FRIEND WAS THERE, AND I LIKE HIM.
HIS NAME IS DAVID. NOW, DAVID IS STRAIGHT, SO THAT IS
ALWAYS A PLUS. HIM AND I HAVE HAD PLENTY OF LIL TIFS, BUT
WE RECENTLY WORKED OUT ALL OUR PROBLEMS. WE RECENTLY
ADMITTED THAT WE LIKED EACH OTHER, A BIG STEP FOR ME,
BECUASE I NEVER TELL A GUY THAT HE IS IMPORTANT, THAT FUCKS
ER'THING UP. BUT ANYWAY, I DIGRESS. HE IS REALLY TOUCHY
FEELY, WHICH IS KINDA NICE. BUT HE SAYS THE WRONG THING AT
THE WRONG TIME. USUALLY, HE IS DRUNK WHEN HE DOES IT, SO
THAT IS KINDA A REGULAR THING FOR HIM. BUT HE IS LIKE
SAYING RANDOM SHIT AROUND PEOPLE THAT I REALLY DON'T WANT
ALL UP IN MY BUSINESS. I LIKE HIM ALOT, HE'S ACTUALLY MY
TYPE. SHORT, DARK, AND HANDSOME. HE SMOKES TOO MUCH, AND
EVERYTIME I SEE HIM, HE HAS BEEN DRINKING. BUT IF I TALK
TO HIM ON THE PHONE, OR IF I TALK TO HIM ONLINE, HE IS JUST
THE SWEETEST GUY IN THE WORLD. WHAT IS A GIRL TO DO. I
REALLY LIKE HIM THOUGH, AND, I AM HOPING THAT THIS ALL
WORKS OUT FOR THE GOOD.
WELL, UNTIL THE NEXT TIME THAT EVILNESS LURKS,
CRAZY IN BLUE AKA BLUE-DRAMA
---
Ad:0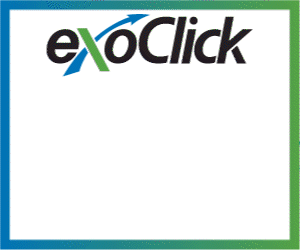 ---