Life on the other side
2002-01-20 22:06:19 (UTC)
Trying to move on
Just to bring you up to date for the past few days. Not
much has been going on. Work has been real slow because of
the weather. Other than that life has been pretty good.
Now lets get to yesterday and today. Yesterday,
Saturday, I went into work at 8 am. It was raining really
bad so we just sat inside and watched Scary Movie 2. Butch
offered to bring me breakfast, but I declined. (He needed
his beauty sleep.) Since I had nothing else to do I called
my mother. We had a very good chat, and that is something
new for me. She is kind of upset that I am not moving home
when I get done with IOP. Her and my father understand why
I am staying but they still want their baby boy home. I
need to stay here for me. I need to learn to live on my
own. Plus if I go home I would probably start selling
cocaine again. That would lead me to using again. And
that would put me in the frame of mind to "do away with"
someone I seriously dislike. So I am staying here. It is a
good thing I have some really good friends here with me.
My co-dependency is really starting to get to me. I keep
wanting a relationship, knowing I have nothing to offer
one. But still I want someone to hold me and tell me
everything is going to be okay. I want someone who is all
about me(That is my selfishness), so I can be al about
them. Butch tells me not to rush things. i agree. I told
him if something happens great, but if not then I would not
force it.
Saturday afternoon I went to Butch's house to do
laundery. We went to the store to pick up somethings to
make luch. I cooked lunch for the towo of us and we
watched a movie( "Murder by Death") It was better than I
thought. It was a great afternoon. Definantely something
we should do again.
Saturday night I went over to Beth's house. Her son was
having a sleep over birthday party and she wanted some of
the IOP group to come and help her. It was fun for awhile,
but then it got to be too much. I really felt sorry for
Beth when we left.
This moring I woke up and went to a meeting. Then i
went with Butch, Ric, and little Jeffy to brunch. We had a
good time. i really like when we all get together. After
brunch they talked me into taking them to BestBuy where I
spent too much money. I bought three CD's that are "old
behavior" CD's, but I really love them, so I got them
regardless. Then we went back to Butch's place and he
left. But Jeffy and I stayed to watch "Run Lola Run". It
was pretty good, but we did not get to see the end.
Tonight I have my sober living group, which I hate more
than anyhting else. That fucking group makes me want to
use just to piss Tom and Stewart off. I have some real
resentments towards them. But anyway, after the meeting a
group of us are going to the movies. It should be fun. A
group of drug addicts in public is always fun. Until
tommorrow.
---
Ad:0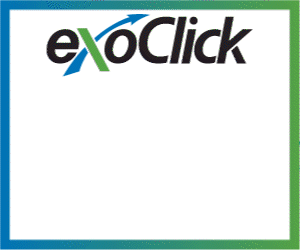 ---